DENTIST SERVICES – IMPLANTS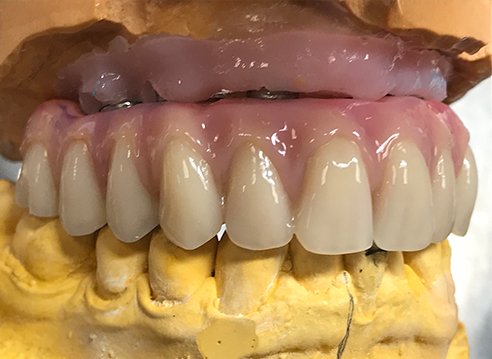 We can provide removable or screw retained dental appliances to our customers, from simple ball or Locator attachments to full arch screw retained cosmetic bridges Working closely with our implant dentists we can provide, implant guide's , stents and temporary restorations to aid planning and diagnostics.
Due to investment in the latest technology we can offer fixed implant prostheses as well as implant retained removable dentures.
Pressed in-house our Bio HPP bridges provide an excellent choice for full arch definitive restorations. Bio HPP (Biocompatible High Performance Polymer) is the most stable non-metal material in dental medicine-and the most widely used high performance polymer in dentistry.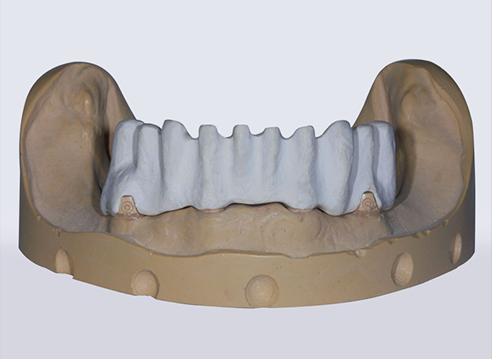 Benefits of Bio HPP:
The only shock absorbing implant material. The only torsionally flexible restorative material like healthy bone. Resistant to fracture, Perfectively suited for veneering-Bio HPP and visio.lign achieve a higher bond strength than that of the metal ceramic structure.
For more information go to www.bredentuk.com
Our technicians are trained in Immediate load protocol including Nobel Biocare's All-on-4 and Bredent's SKY Fast& Fixed and are trained to provide technical support on the day of placement.