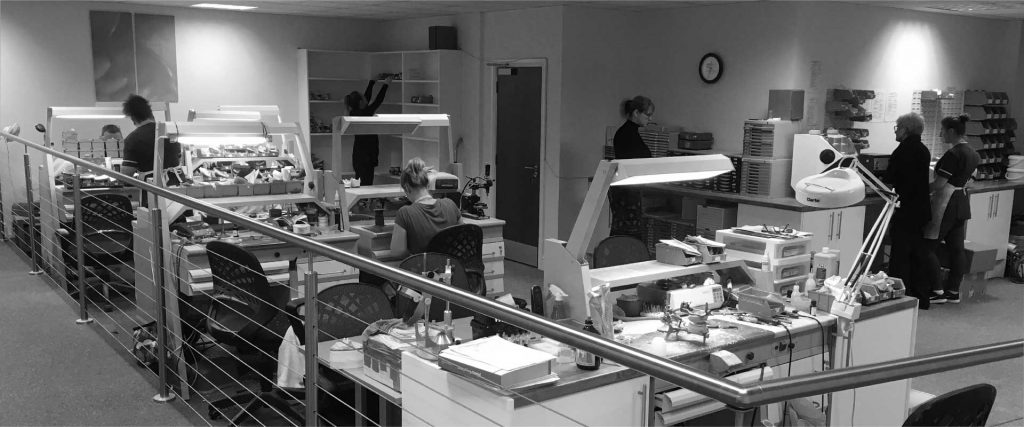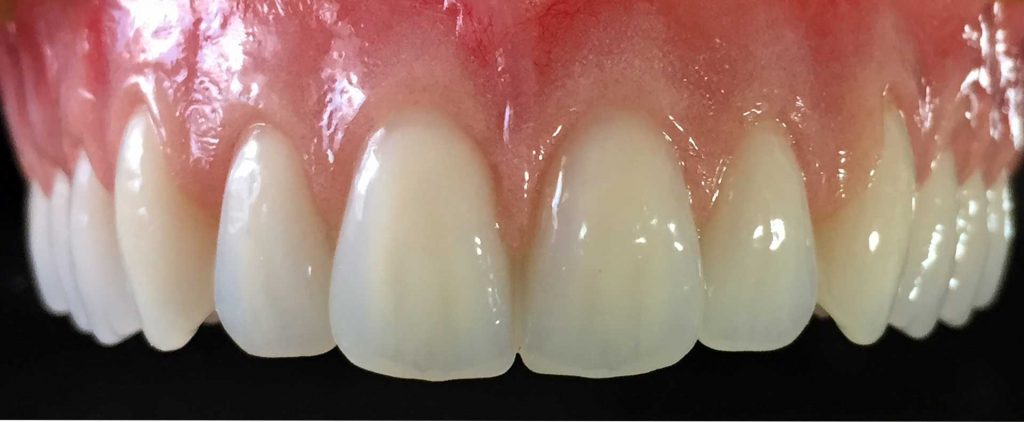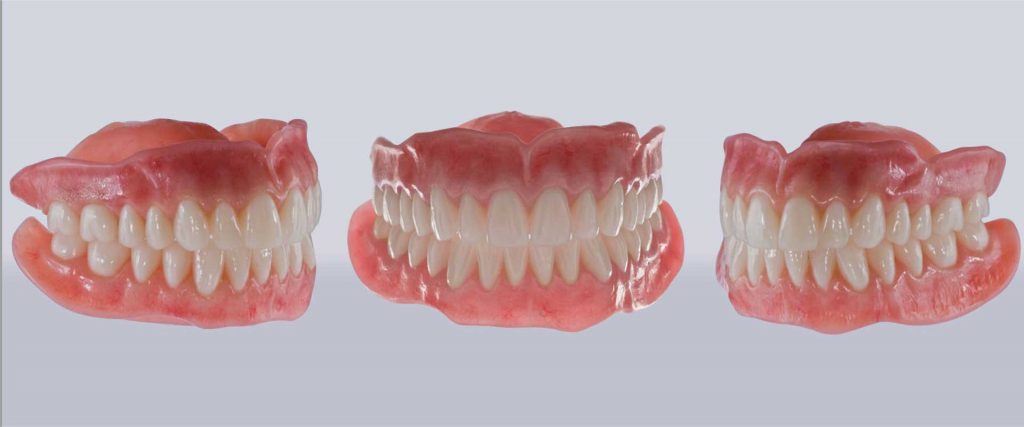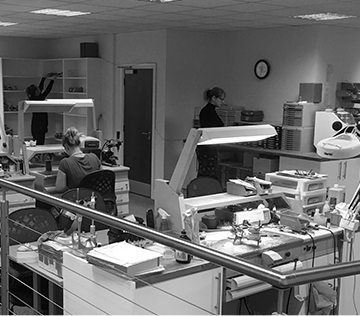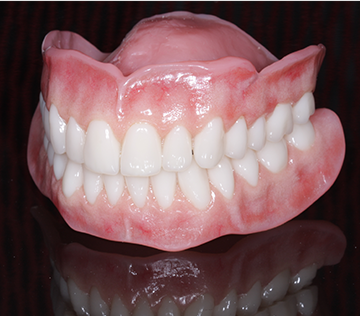 Rob Taggart has been a Dental Technician for over 37 years. He set up his laboratory with his wife, Sandra, in 2003, and the laboratory has gone through many changes over the years, including two floods and five relocations, and is now a modern, open plan laboratory on Rosehill Industrial Estate Carlisle, Cumbria just off junction 43 of the M6.
All our technicians are GDC registered The laboratory has DAMAS accreditation and is registered with the Dental Laboratory Association and British Bite Mark. Our aim is to provide an excellent product backed by a quality service. We have Technicians trained in BPS/ I Dentures, Gerber Dentures and Swiss Denture Concept.
As a laboratory we place great emphasis on education and our in-house training plan will see our third Apprentice Dental Technician qualify in 2020. Although we have many years of experience between us, we continue to develop our skills, attending courses on a regular basis. This allows us to keep up to date with new trends and The latest technology.
We are fortunate to have the use of a training room on site, ideal for seminars for all Dentists and DCP's alike, and have had great success with previous events. We have three drivers collecting work throughout Cumbria and South west Scotland on a daily basis, we also provide free postal labels for those practices further afield.If required you can find lab sheets and free postal labels in the Download section. If you are interested in any of our services or future seminars just call Rob for more information.
View our services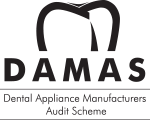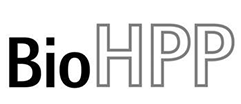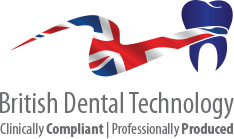 TESTIMONIALS
"I have been working with Rob for almost five years, having excellent results. His work is at the highest standard and I am very pleased with it. Rob and his team are very friendly and helpful and when I have difficulties are always there to help sort them out.Rob is very dynamic and flexible, adjusting his work to my needs. I am confident that he can meet different requirements that dentists may haveI highly recommend Rob's lab."
- MR GEORGIOS LAZARIDIS MSC IMPDENT -
TESTIMONIALS
"I highly recommend Rob Taggart and his team at RTDL in Carlisle.They have always been friendly and helpful, which encourages communication between dentist and technician, in order to get the best outcome for each patient. Rob's presence in the surgery is invaluable and an essential part of our team approach to the Gerber Denture System. A team approach helps to ensure that each patient's unique requirements are addressed and their expectations met.In my opinion, the Gerber Denture System provides the best approach currently available for producing high quality aesthetic and functional dentures, whether they be conventional complete dentures or implant-retained complete dentures"
- NOEL PERKINS BDS MFDSRCSED DENTAL SURGEON ST. HELEN'S DENTAL PRACTICE, COCKERMOUTH, CUMBRIA. CROSSBANK DENTAL CARE & DENTAL IMPLANT CENTRE, KENDAL, CUMBRIA. -
TESTIMONIALS
"I have worked with Rob for nearly twenty years, and I would never consider using anyone else; his work is excellent, and in addition he is knowledgeable, approachable and helpful. Over the last ten years Rob has assisted me in making many implant retained dentures, and I my patients have always been delighted with the results. I would have no hesitation in recommending Rob to anyone looking for a dental technician."
- JACK SPEDDING -