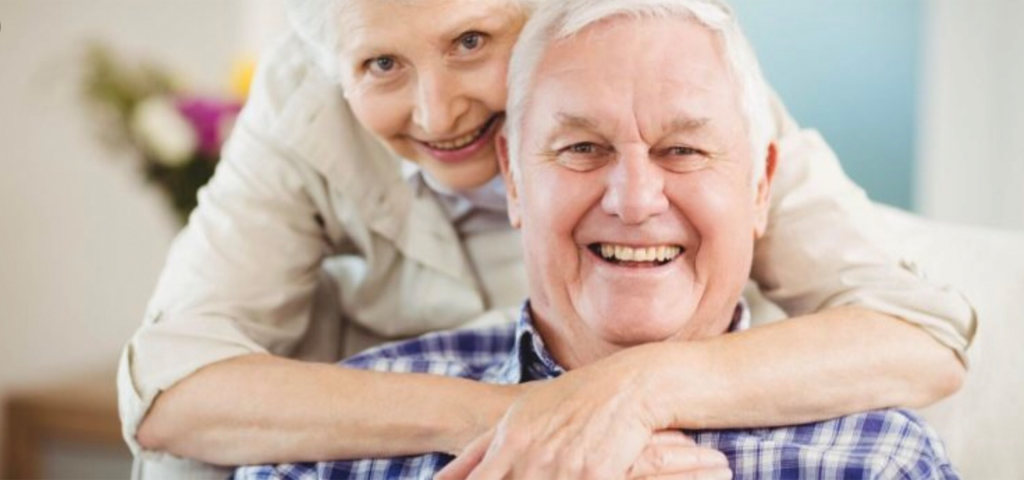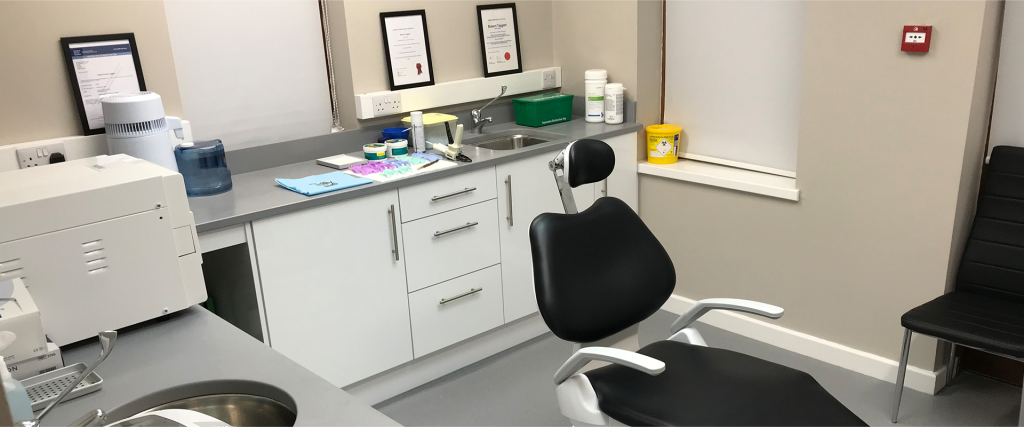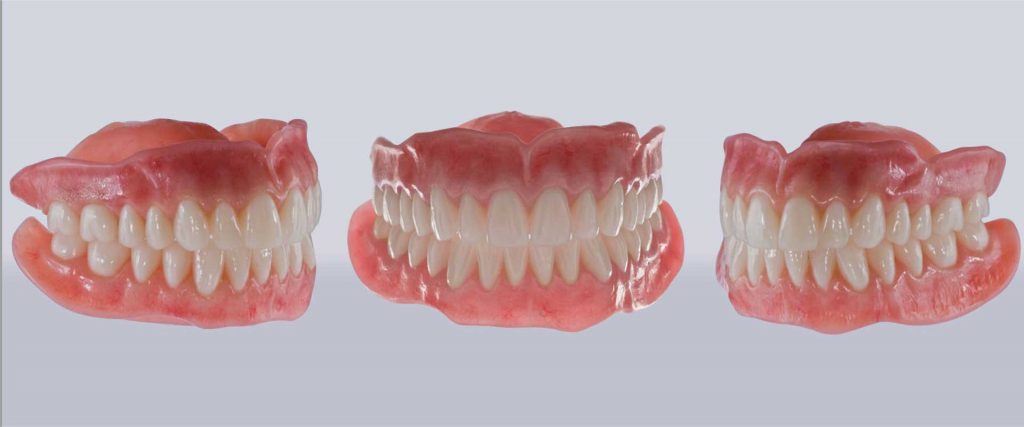 Our aims and objectives are consistent throughout our Denture Range:
1. Comfort, by using advanced impression and processing techniques.
2. Function, by placing the teeth in the correct position in relation to the individual's anatomy.
3. Quality aesthetics, by talking to the patient and using technical knowledge to choose the correct shape, size and shade of denture teeth to suit the patient.
After talking to denture wearers over the years, we understand the importance of well-fitting dentures and how a lack of confidence in your dentures can affect your lifestyle. By combining the best materials available and years of technical experience, we believe we can help.
At your first appointment we will take time to listen to your concerns, likes and dislikes, providing you with a detailed description of our services so you can make an informed decision on how you would like to proceed.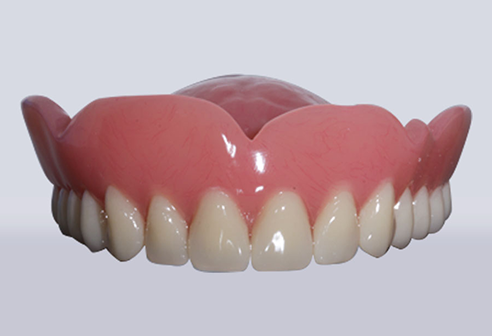 BASIC DENTURE RANGE (Copy technique)
A standard denture range using a copy technique of your existing Dentures (only suitable if present dentures are in reasonable condition).
Basic denture teeth and pink acrylic with a smooth finish.
Full Full: £500.00
Full Upper or Lower: £300.00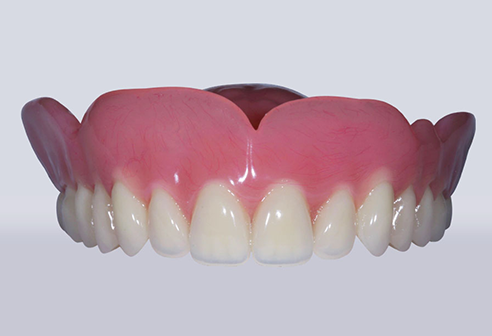 INDEPENDENT DENTURE RANGE
Cost-effective Dentures made from mid-range products, without sacrificing quality, using standard technical procedures.
4Natur Denture Teeth with 16 shades to choose from. Greater Incisal translucency than basic range and more durable. Natural shapes provide a remarkable true to nature appearance, light carving of the pink gum for that natural feel. Pegasus Plus Denture Base material delivers excellent dimensional stability and long-term colour stability.
Full Full: £800.00
Full Upper or Lower: £450.00
Partial 1-6teeth: £350.00
Partial 7-13 teeth: £450.00
Chrome frame from: £250.00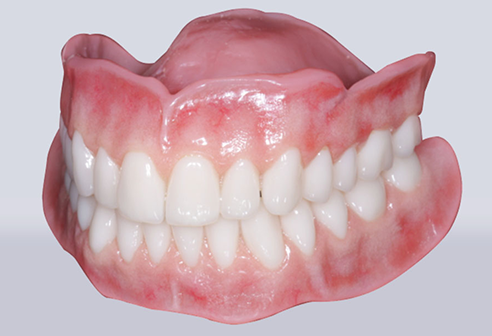 DELUXE DENTURE RANGE:
Quality Denture Range made from high-quality materials, using advanced processing technology. Enigmalife denture teeth provide 18 shades to choose from and are truly inspired by nature. They offer high strength and wear characteristics, more durable than independent range, with a natural opalescence and fluorescence mimicking nature. The surface characterisation providing natural reflections resulting in a very lifelike appearance.
These dentures are injection moulded using the latest technology to achieve the optimum accuracy in fit. The pink acrylic is carved to give a natural appearance and can be coloured to mimic natural tissues.
Full Full: £1600.00
Full Upper or Lower: £850.00
Partial 1-6 teeth: £700.00
Partial 7-13 teeth: £850.00
Chrome frame from: £250.00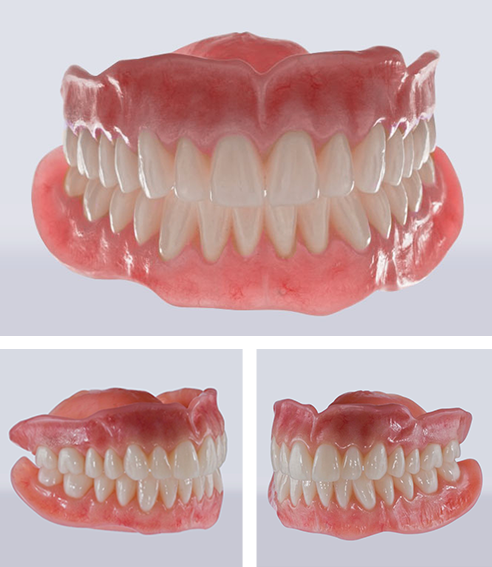 PREMIUM DENTURE RANGE
Bespoke denture range of the highest quality made from the best materials on the market. These premium dentures are created using advanced techniques, these techniques demand a longer clinical appointment with increased technical time, which is reflected in the price.
The teeth used for our Premium Dentures offer a range of tooth moulds especially designed to match the age and characteristics of the individual patient. With 20 tooth shades to choose from the life-like anterior moulds offer exceptional aesthetic qualities and high wear resistance.
The denture base is injected with impact resistant materials, providing a precision fit. The pink acrylic can be coloured to look as natural as your own tissues, giving you the confidence to smile again.
Full Full: £2300.00
Full Upper or Lower: £1500.00
Partial 1-6 teeth: £1100.00
Partial 7-13 teeth: £1500.00
Chrome frame from: £250.00
WE ALSO OFFER:
We also offer several other Denture types including
Flexible
Chrome Cobalt
Semi rigid
Clear frameworks
Prices starting from £700.00
All options will be discussed at you first appointment.
TESTIMONIALS
"During 2010 my dentist Mr Noel Perkins and his technician, Mr Robert Taggart made and fitted me with new Gerber Dentures. The dentures are very comfortable and hold in place without the need for adhesive cream. The quality and looks are excellent and are comparable to natural teeth."
- MR D.C. MARYPORT, CUMBRIA -
TESTIMONIALS
"Whilst I was rather apprehensive to start with, Rob quickly put me at ease. I found him to be very helpful, considerate and sympathetic to my needs. He recognised the need for a complete review of my dentures and I now have my smile back! Rob is very professional and painstaking in his work and I have no hesitation in recommending his practice "
- H.M PENRITH -
TESTIMONIALS
"My new dentures give me more confidence to smile."
- BARBARA M -
TESTIMONIALS
"It's like I've got my own teeth back"
- BILL B -
TESTIMONIALS
"Thank you for my new top set of teeth, I can now smile and have confidence again. The new teeth are great they don't look false at all! Thank you again."
- GILDA T -